23 Oct

Top 10 barriers to cloud adoption 2012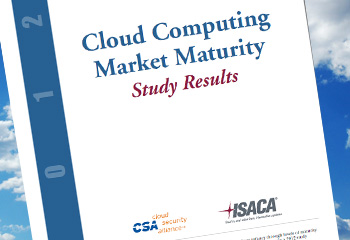 A quick Google search produces plenty of opinion pieces out there on cloud computing adoption, but as the Cloud Security Alliance (CSA) and ISACA carry a fair amount of clout in the industry, I wanted to share some interesting findings from one of their recent surveys.
According to the study, the 250 participants from nearly 50 countries, all cloud users, providers, consultants or integrators, were least confident about the following issues (ranked from least confident to most confident):-
  Government regulations keeping pace with the market
  Exit strategies
  International data privacy
  Legal issues
  Contract lock in
  Data ownership and custodian responsibilities
  Longevity of suppliers
  Integration of cloud with internal systems
  Credibility of suppliers
  Testing and assurance
While there were plenty of positive indicators about adoption growth and perceived use and value of cloud services in the years ahead, the report shows companies are still wrestling with concerns over data ownership, legal issues, contract lock-in, international data privacy and government regulations.
The full survey report is available at www.isaca.org/cloud-market-maturity and https://cloudsecurityalliance.org/research/collaborate/#_isaca.
Related articles