26 Sep

Looks like a lot like Photoshop but it's online, and it's free! Introducing Pixlr Photo Editor.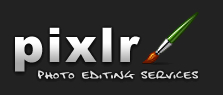 I'm quite genuinely blown away by how well this works so I wanted take a couple of moments to share this one with you as I suspect it might come in handy.
>> Access Pixlr Photo Editor here <<
It's possible I'm one of the last to hear about this fantastic little online utility so apologies in advance if you're already familiar with it, but as I produce most of the banners, HTML mailers, brochures and so on for us here at Zen, and as a budding (but quite poor!) amateur photographer, it's one that really appealed to me.
If you've ever used Adobe's full-blown Photoshop package, or even the more cut-down Elements you'll find the user interface familiar, and while as you'd expect, there isn't a fraction of the depth in terms of configuration options and settings, most of the basic tools I use when producing graphics in-house or editing the odd photo are there and it's certainly possible to output some great results.
What struck me immediately was just how "snappy" the whole application felt. I would normally shy away from using an online tool for this kind of thing however Pixlr performs susprisingly well. Importing photos from a local source or URL is fast, as is navigating the various tools and menus – plus in the latest version they've added a wealth of export options so it'll output your graphics in the common formats needed for Web and print, and even to your Flickr, Facebook and Picasa accounts directly should you wish. Pixlr have also recently introduced a retro filters wizard although these are probably more aimed at the home user than small businesses.
Conclusion
For home and in the office, if you're looking for rich set of photo editing and graphics tools that are easy to use, I rate Pixlr the highest of the applications I've seen to date and one I'll be using regularly. It won't be replacing my beloved Photoshop and Lightroom any time soon but for simple banners, quick photo edits, crops and filters, and particularly for use when I'm not at my own PC, for free it simply can't be beaten.
Perhaps you know differently? I'd be interested to know if you've found a better free onine editor, or about any other graphic design resources you rate highly….